A truly clean home is more than just the absence of dust. Freshness and resistance to new stains a genuine sense of comfort and care for your family's well-being.
GREENPIN, a new product series, is a modern approach to cleaning. Achieve a pristine level of cleanliness and take care of your loved ones with the revolutionary products by Siberian Wellness.
GREENPIN goes beyond tackling visible dirt; it combats pathogenic bacteria and allergens, has an antiseptic effect, and prevents new persistent stains.
Select your ideal cleaner or gather the entire collection!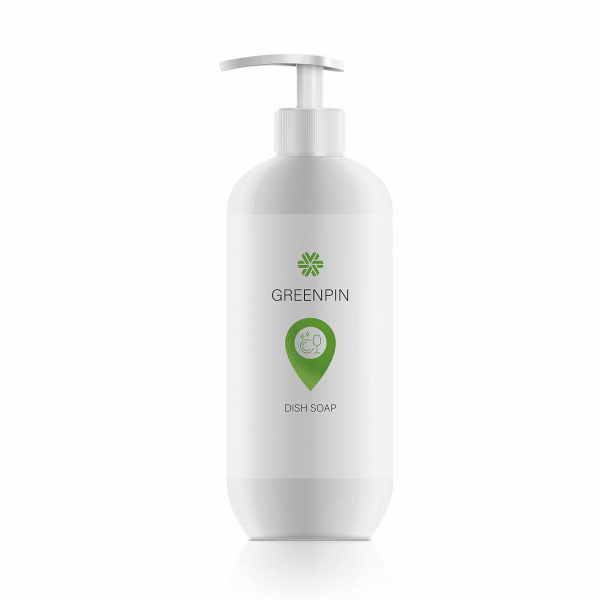 424851
Your best kitchen assistant. Perfectly removes dirt and solidified grease, even in cool water. Removes unpleasant odors from dishes and kitchen utensils. No stains left behind: Not only economical, but also easily rinsed off with water!
Contains biodegradable, plant-based surfactants from palm and coconut oils;
Does not contain phthalates, sulfates, chlorine, abrasive components and insoluble oils;
Helps save resources: Works effectively in cold water, cuts greasy, and is easily and fully rinsed off;
Has a concentrated composition for long-term use and recyclable packaging.
GREENPIN makes cleaning efficient and easy!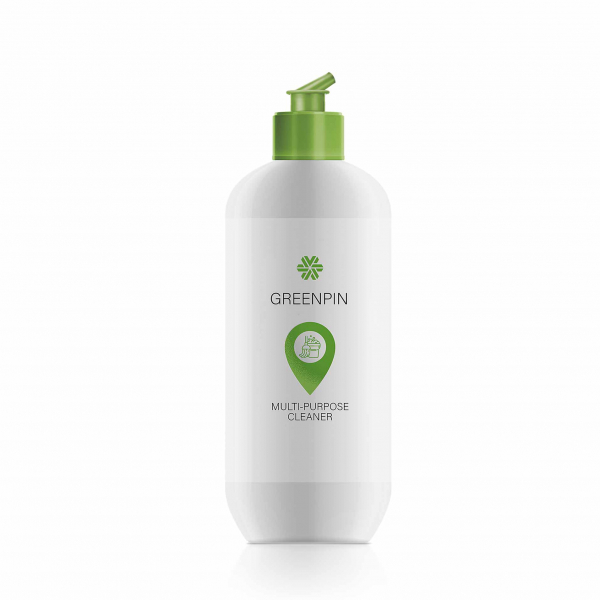 424852
GREENPIN Multi-Purpose Cleaner, 500 ml
This all-purpose cleaning assistant effectively cleans floors, walls, mirrors, tiles, furniture, and other surfaces, leaving your home sparkling and revitalized.
Everyday cleaning: Special formula does not need to be rinsed off. Easily allows you to freshen up any surface, preventing dust from settling.
Deep cleaning: The composition eliminates stubborn dirt from various surfaces, including rough and white ones, effortlessly tackles black shoe marks, and can also be used for vacuum cleaners.
With love for nature: This product does not contain chlorine, aggressive components, or substances that pollute water resources. The concentrated formula of this product ensures efficient use without excessive water consumption, reducing plastic waste. It contains biodegradable, plant-based surfactants from palm and coconut oils.
GREENPIN – your conscious choice for a clean home and planet.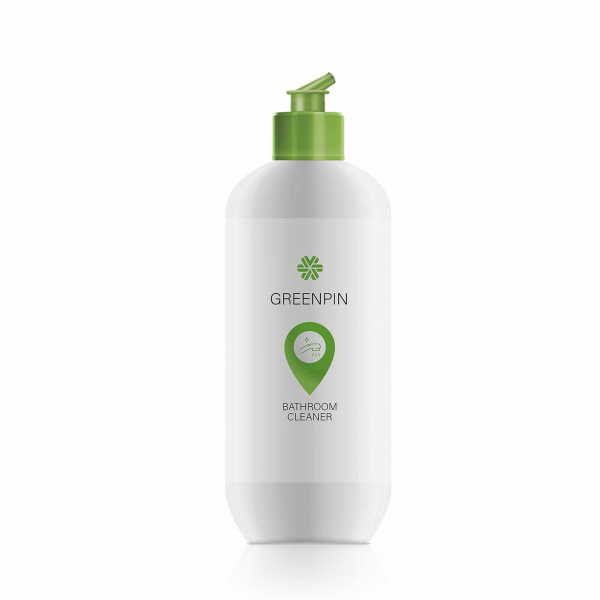 424853
GREENPIN Bathroom Cleaner, 500 ml
GREENPIN natural product is your choice for clean sanitary wares.
Convenient: Even product distribution allows you to clean quickly and efficiently.
Effective: The product eliminates rust, lime deposits, detergent residues, and soap scum. Removes unpleasant odors, restores shine and whiteness, and leaves your bathroom clean and fresh.
With love for nature: The product does not contain chlorine, aggressive components and substances. It is completely safe for surfaces (enamel, acrylic, tile) and septic tanks.
GREENPIN turns your regular cleaning routine into a mindful ritual of gentle care for your home and the planet.