Siberian Wellness products stand out for their high efficacy, unique formulas, and an exclusive and recognizable style. We renew the design of the Company's top sellers.
Long-time fans of Siberian products can now enjoy the refreshed design, while those who have recently joined Siberian Wellness will be immediately drawn to the vibrant and trendy look.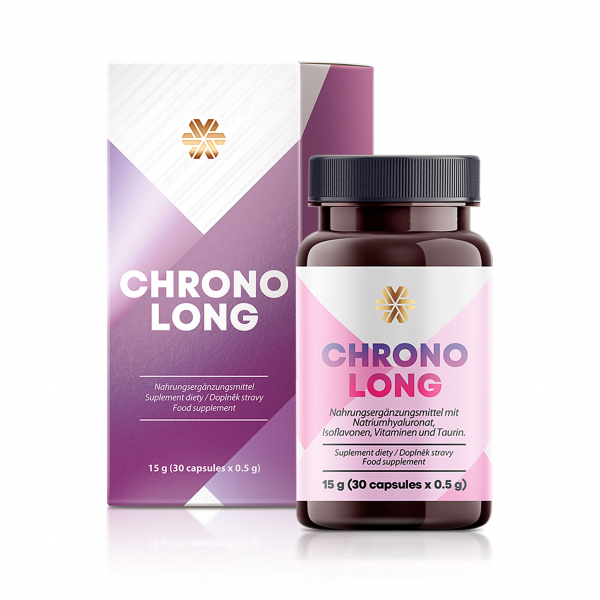 500449
Food Supplement Chronolong, 30 capsules
Food supplement with sodium hyaluronate, isoflavones, vitamins and taurine.
Vitamin D helps to keep sufficient calcium content in blood, provides proper assimilation of calcium and phosphorus, and supports health of teeth, bones and muscle function.