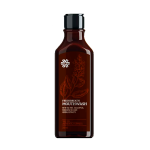 Price inkluding VAT plus shipping
Buy in Online-Shop
Siberian Wellness. Fresh Breath Mouthwash(concentrate), 250ml
# 409069 250 ml
Designed to maintain good oral hygiene and keep your breath fresh.
Do you want to make your daily oral care even more effective? Nature knows the right solution!
The concentrate of natural freshness based on macleaya and essential oils – for beautiful and wide smiles! Its formula contains 96% natural ingredients that possess preventive properties, help maintain good oral hygiene and pleasantly freshen your breath.
Enjoy the feeling of natural cleanliness, worry-free communication and a wide smile!
Baikal Natural Cosmetics LLC, 15 Bashilovskaya Street, Moscow, 127287, Russia.
Recommended use
Recommended use: dissolve 10–15 drops in 100 ml of water. Rinse mouth for 10–15 seconds and then spit it out. Do not swallow. Use as a mouthwash.
Active ingredients: macleaya extract, chlorhexidine, complex of essential oils of eucalyptus, peppermint, tea tree, sage, candeia.
Ingredients (INCI): Aqua, Sorbitol, Polysorbate 20, Macleaya Cordata Extract, Macleaya Microcarpa Extract, Chlorhexidine Digluconate, Sodium Benzoate, Potassium Sorbate, Eucalyptus Globulus Leaf Oil, Mentha Piperita Oil, Melaleuca Alternifolia Leaf Oil, Salvia Sclarea Oil, Vanillosmopsis Erythropappa Flower/Leaf Oil, D-Limonene.