Beauty of Siberian Rose Hips for your skin!
New product in Siberian Health beauty products range: Siberian Rose Hips Multi Active Facial Cream. Try for yourself and make a present for your friends!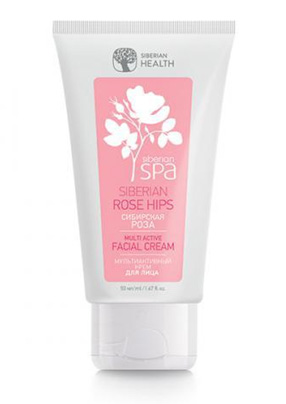 The precious Multi Active Facial Cream, enriched with rose hips oil, for an ultra moisturizing, nourishing and revitalizing effect! Infused with essential rose oil, the rose water evens the skin tone, leaves it radiant and gives a gentle floral scent.
Active ingredients:
rose hips oil, rose water, Bulgarian rose oil, the extract of ginseng, rosemary and rhodiola rosea.
Get the new product in the Company Servicing Centers and via E-shop!